Monday (every other), 9am-Noon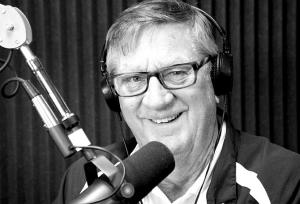 EMAIL
Jim has a twin bother and was born in Topeka, KS. He has lived in Grand Junction since 1951.
His first radio experience was a Saturday morning program on KEXO-AM radio when he and a fellow student, Leroy Ashby, hosted an hour radio program called "Tiger Tales" about and for Grand Junction Highschool (1955-1956).
Jim enjoys most music, including classical, blues, jazz, country, and tunes from the 50s and 60s. You'll hear a lively misc of oldies, big band, and doo wop on his show.
During 2001, Jim became acquainted with KAFM and hosted a public affairs program featuring Hospice, a local non-profit for which he directed fundraising for 14 years.
February 2002, Jim joined KAFM Radio as a music programmer and had a Sunday morning program from 6am-9am playing jazz. He opend Jim's Diner on May 2003, in the same time slot, moving to his current slow in 2007.