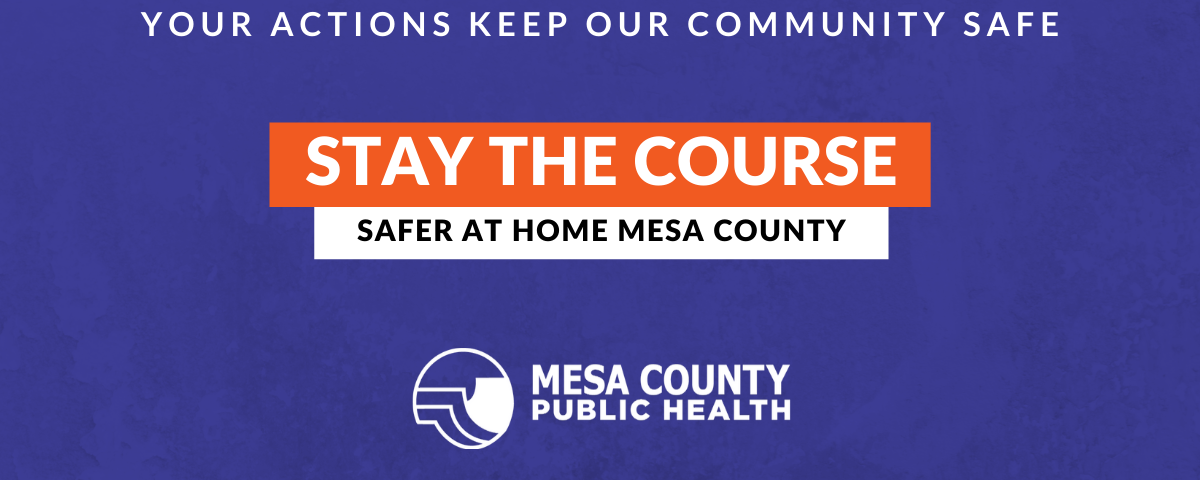 The COVID-19 Hotline 970-683-2300, has been set up as a resource for questions related to COVID-19. Volunteers are ready to answer questions or direct you to pre-screening.
"Mesa County Public Health (MCPH) continues to closely monitor case counts as well as illness in our community related to the COVID-19 pandemic. Mesa County has had 60 positive cases of COVID-19 confirmed through PCR, or nasal swab, testing. Of the positive cases, 53 are considered recovered, which MCPH defines as being more than 14 days from illness onset, or the day when symptoms started.
With increases in testing and relaxed social distancing measures, MCPH expects to see additional cases of COVID-19."
~ As Reported by Mesa County Public Health
Mesa County remains well prepared to handle an increase in cases. With a robust infrastructure in place to quickly identify and investigate illness in our community, but the recent increase serves as a reminder to stay the course.

Your actions keep our community safe:
Maintain 6 feet of physical distance between you and others.

Wash your hands frequently with soap and water.

Wear a cloth face covering over your nose and mouth in public.

Stay home if you are sick.

Get tested if symptoms appear.
Visit Mesa County Public Health for more information.
FEATURED PARTNER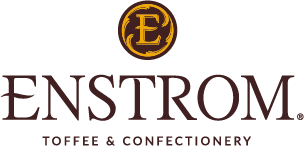 We are proud to have Enstrom Candies as a longtime supporter and underwriter of KAFM.

At Enstrom's they believe in family and that includes their staff and customers. Enstrom' is about building legacies, providing unforgettable experiences and exceeding expectations, which is why they incorporate the highest standards and superior quality in everything they do.

From its humble beginnings in a small-town Colorado candymaker's kitchen, Enstrom toffee has become a world-class, internationally known confection. Still made from the traditional recipe lovingly handed down from generation-to-generation, this luxurious toffee has evolved into a go-to gift for candy connoisseurs all over the world and a memorable corporate gift given year after year.

After four generations of candy making, Entrom's love for what they do grows a little more each day. Today they are proud to share the culmination of many years of hard work, creativity, and a love of all things sweet.

Visit Enstrom Candies
7 WAYS TO SUPPORT LOCAL BUSINESS
Buy a Gift Card – Support service based businesses by purchasing a gift card now to use later. Your investment can help the business sustain themselves during this time and you'll be able to treat yourself later!
Buy Now, Pick Up Later – Support product based businesses by purchasing an item now to be picked up later. Many local restaurants are currently offering take-out or curbside pick up.
Tip & Say Thank You – Many employees are continuing to work with the public. Let them know you appreciate their hard work by tipping appropriately and remembering to say thank you.
Continue Your Membership or Subscription – Many organizations rely on membership or subscription based due. Support businesses by continuing these services.
Engage Online – Support local businesses by engaging with their online content. Spread encouragement by posting a positive comment, liking a post, and sharing content.

Talk to a Business Owner – Reach out to a local business owner and ask what you can do to support them at this time. Let them know they're not alone.
Stay Positive – Remember that we are a community and we are all in this together! Rather than spreading fear, seek opportunities to lend a helping hand and spread a positive message.
YOUR PUBLIC SERVICE PARTNER
KAFM is here for the community, working together with local non-profits to fulfill their missions to educate and improve the quality of life for everyone in the Grand Valley. If your non-profit organization has a message to share with our audience, please submit a PSA Request using our contact form, via fax at (970) 241-0995, or stop by our offices during business hours (Monday - Friday, 9am - 4pm).
KAFM is community radio,
and depends on your contributions to thrive.
Support KAFM
COMMUNITY RESOURCES
In an effort to support our community's public health and the well being of our local business community, we will be adding updates and resources regarding COVID-19. Please check our Community Resources page for full details.
PODCASTS
KAFM will be Posting a new podcast Weekly for our listeners while they are safe at home.

This Weeks podcast is Palisade Peach Fest Royalty

But Wait There's More ... Podcasts from KAFM!
EVENTS
What's happening around town!
---
OUR PARTNERS