Blues, Rock, Americana, you never know what you'll get.. Anything to get those toes tappin'!

3rd and 5th Tuesdays 1pm-4pm.
The Wild Irish Rose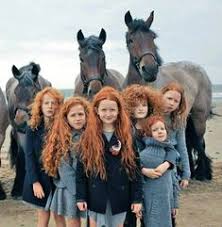 Ever since I can remember, I was surrounded by music. My Mom played country, my Dad played Honky Tonk, my Grandma played gospel, my sisters played good old rock n roll, and my cousin played polka. There was always some music playing; it was part of the air that we breathed. So when I first heard about KAFM coming to town, I knew what I wanted to do - support Community Radio in any way that I could. I've been a member of KAFM since the beginning. Before I became a DJ, I helped out by doing odd jobs around the station. But my passion is truly the music and the sharing of that music. I finally became a DJ and had my first show August 16, 2007 and I've loved every minute fo it. So please don't ever hesitate to come on down and join the fun. Become a volunteer DJ like I did and have the time of your life - GUARANTEED!