Blues, Rock, Americana all brand new.. Anything to get those toes tappin'!

Tuesdays 1pm-4pm.
Guy-in-the-Sky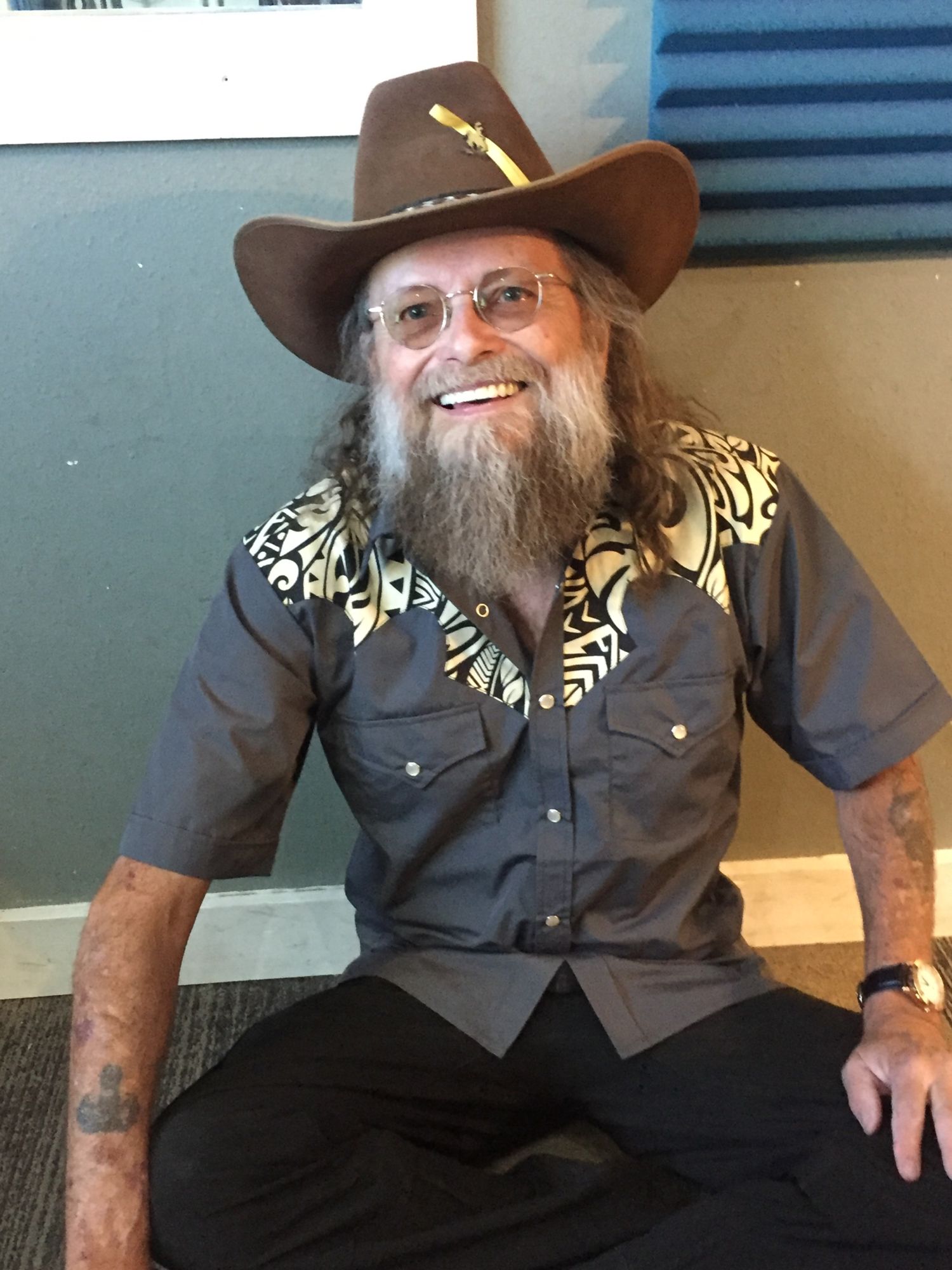 EMAIL
My name is Guy Curwick. I go by Guy-in-the-Sky on the air and I currently have three shows on KAFM. Mountain Bound Saturday morning, Going with the Flow Monday mornings and On the Freeway Tuesday afternoons. I grew up in Oregon and my mom worked for a radio station when I was really young (six or seven) and she used to bring great music home to listen to. Then when I was a little older one of my uncles taught me how to make mix tapes from the radio. My interest in music started when I was a young guy. When I was in high school two of my friends were radio DJs and would let me sit in with them. After I graduated I joined the USAF and spun some records while I was there at clubs and parties. Then I got an opportunity to work at KAFM. I first volunteered in 2013 to help remodel the studio. Then they roped me in to becoming a programmer. It's been about seven years now. I've made some great friends and worked with a lot of great people. Thanks for reading this. I hope to see you on the air! Or at a music event soon!
Jazzy Jill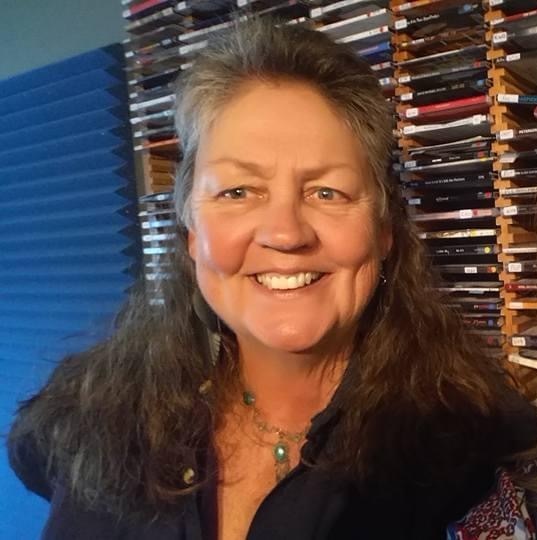 EMAIL
Can't be described! That's all folks!
Really though, I have never wanted to have a regular show. That's a huge commitment for programmers and involves a lot of time and passion.
To my liking, as my passion, I sub for a lot of programmers, but the nearest thing I have to a regular show is the OBX show where I occasionally sub and sit in on the 5
th
Tuesday of the month from 6:30-9 p.m., which works out to be about 4 times a year. I am proud to be a part of a community radio station that is now 15 years old in 2014. What a long, strange trip it's been! But obviously a lot of fun!
I like to play a variety of music like Blues, Americana, Rock, Country, Folk, Jazz, and have filled in on a few Orbit Lounge shows playing "chill-lounge music". I was the Morale Officer on that show and was also the Enforcer in my early days as a programmer. I chose my current radio name Jazzy Jill because I think I have a "jazzy" personality. I like all kinds of music except rap, hip hop, and heavy metal. I'll leave that music to be played by other programmers.
Look out though! You will usually find me at live music venues and I will probably come over and say hi to you if you don't run away from me. But in the meantime, keep listening to KAFM and catch me on the radio now and then. I welcome your phone calls.