Enjoy Roots and Americana!

Wednesdays from 4pm-6:30pm.
Imagine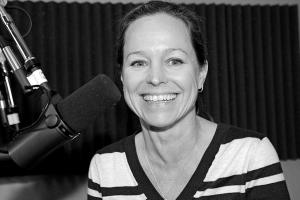 EMAIL
I remember growing up with my parents listening to Fleetwood Mac and the Eagles on the radio. My Dad is an audiophile and his record collection included artists from the Beatles, The BeeGee's, The Rolling Stones, Emmylou Harris, to quieter ones like Melanie and Cat Stevens. I played all of them over and over and my Dad's love of music, and more specifically, his music genres became my own.
During college I found the Grateful Dead or they found me, but those live shows deepened my passion for live music and recognizing that music connects all of us. The Grateful Dead's covers of artists like Marty Robbins and George Jones paved the way for me to lend an ear to country music and Jerry's music opened my eyes and ears to the homegrown sounds of bluegrass.
I moved to the Big Bend region of Texas, (I grew up in Miami, Florida,) and I fell in love with Texas country and what we now call Americana Music. This expansive genre remains my favorite and the focus of my show, Puttin' Down Roots.
I've been a KAFM volunteer/programmer for 11 years and love bringing music to all who listen.
Jason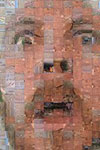 EMAIL
Puttin Down Roots is an americana variety show where you may hear bluegrass, alt-country, blues, zydeco, or classic country on any given show and in no kind of order. You never know what I will play next. I really enjoy playing new music! My shows are often comprised of 70-90% new songs but often the only gauge for a good new song is a good old song.
Some favorite albums are: RED HEADED STRANGER by Willie Nelson; LIVE AT LIBERTY LUNCH by Joe Ely; LONESOME, ON'RY AND MEAN by Waylon Jennings; A BIGGER PIECE OF SKY by Robert Earl Keen, Jr.; LET THE LEAD FLY by Wrinkle Neck Mules; TRACE by Son Volt; GHOSTS OF HALLELUJAH by the Gourds; WILD FREE AND RECKLESS by Wayne Hancock.